Halloween Horror Nights merchandise on sale at Universal's online store
The countdown to Halloween Horror Nights is down into the single digits now. With the event opening Friday, a small amount of merchandise has been added to Universal's online store. Unfortunatley with the event beginning so soon, it looks like an HHN 21 shirt won't ship in time for Friday, but there is always the chance to buy the merchandise in-park.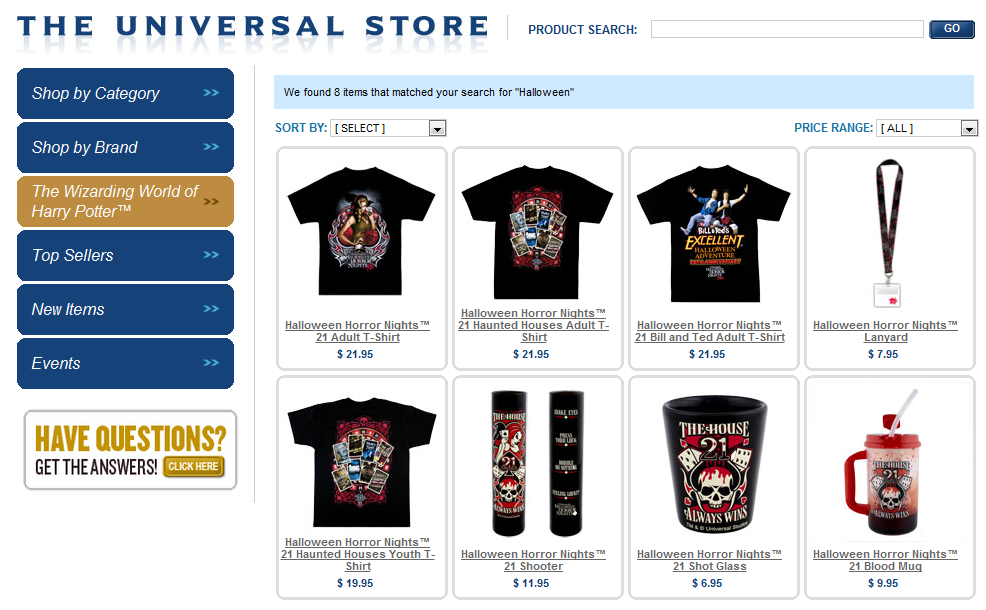 It seems there's only 8 items in the shop for sale right now, but it gives us a good look at the t-shirts that will be available this year. One shirt has Lady Luck on the front, and the other, like years past, has a slogan on the front and a list of the houses on the park, and you can't forget: a Bill and Ted shirt. They also have two shot glasses available, a lanyard, and a "blood mug".
Although the items have been added to the shop a few days early, they cannot be purchased yet. When attempting to add an item to your shopping cart, an error message will appear "We're sorry. The item you selected is currently unavailable.". It appears everyone will have to wait until Friday to purchase merchandise online.
To purchase Halloween Horror Nights merchandise online, click here. For more information about Halloween Horror Nights, visit the official website.
Advertisement