Star Wars Weekends returns to Disney's Hollywood Studios on weekends 5/18 through 6/10
Star Wars weekends kicks off this Friday, May 18th at Disney's Hollywood Studios. The event celebrates the Star Wars film saga and the hit TV series: Star Wars: The Clone Wars. Star Wars weekend is included with park admission and will occur every Friday, Saturday, and Sunday between May 18th and June 10th.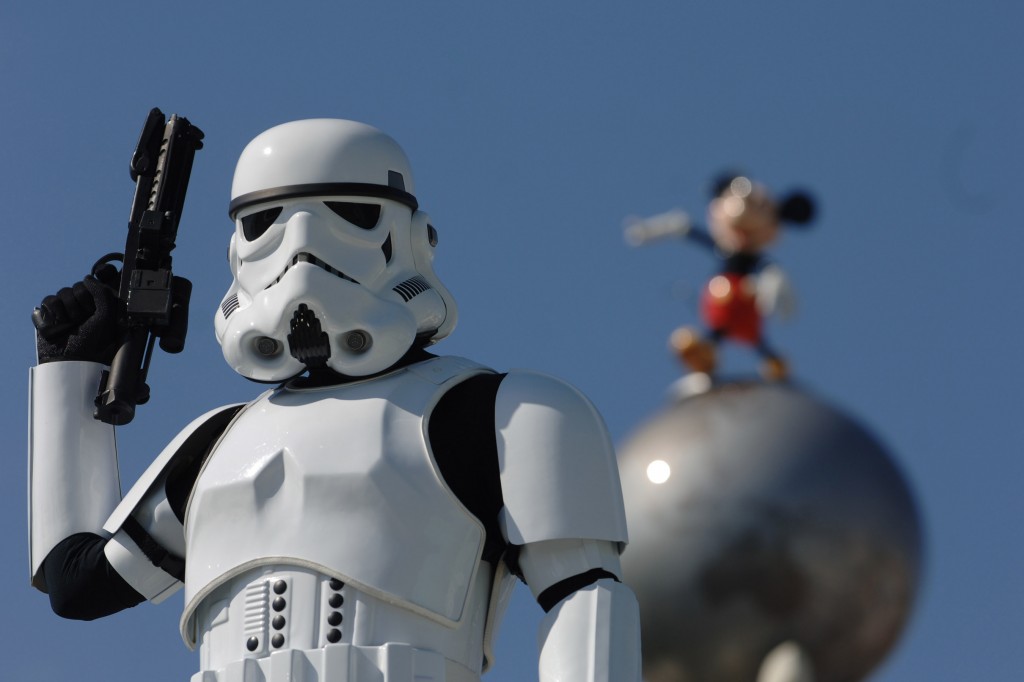 The event includes characters that roam the streets of Hollywood Studios for meet and greets with guests, celebrities, a themed parade, talk shows, behind-the-scenes presentations, Star Tours – The Adventure Continues, Hyper Space Hooplah (show featuring comedy, dancing, and high energy music, and autograph sessions. The event is perfect for Star Wars fans of all ages.
Celebrity appearances include:
Weekend 1 (May 18 – 20)

Ray Park – (Darth Maul – Star Wars: Episode I The Phantom Menace)
Dee Bradley Baker (voice of Clone Captain Rex and Clone Commander Cody – Star Wars: The Clone Wars)

Weekend 2 (May 25- 27)

Andy Secombe (Watto – Star Wars: Episode I The Phantom Menace)
Ray Park (Darth Maul – Star Wars: Episode I The Phantom Menace)
Tom Kane (voice of Yoda – Star Wars: The Clone Wars)

Weekend 3 (June 1 -3)

Jake Lloyd (Anakin Skywalker – Star Wars: Episode I The Phantom Menace)
Silas Carson (Nute Gunray/Ki-Adi-Mundi – Star Wars: Episode I The Phantom Menace)
Catherine Taber (voice of Padmé Amidala – Star Wars: The Clone Wars)

Weekend 4 (June 8- 10)

Michonne Bourriague (Aurra Sing – Star Wars: Episode I The Phantom Menace)
Jeremy Bulloch (Boba Fett – Star Wars: Episode V The Empire Strikes Back and Star Wars: Episode VI Return of the Jedi)
Daniel Logan (Boba Fett – Star Wars: Episode II Attack of the Clones)
Nika Futterman (voice of Asajj Ventress – Star Wars: The Clone Wars)
Advertisement