Record breaking new coaster, Banshee, screams to life at Kings Island
Less than a year after the official announcement, Kings Island opened the all new record breaking Banshee. The world's longest inverted coaster opened to press and coaster enthusiast clubs on Thursday, and opened to the general public on Friday where it faced wait times up to five hours long. The all new coaster brings the Southern Ohio amusement park to a total of 14 coasters, tying it for third place for the most roller coasters in the world. The all new coaster not only meant a new record for Kings Island, but also bigger thrills for guests, and more jobs for Ohio.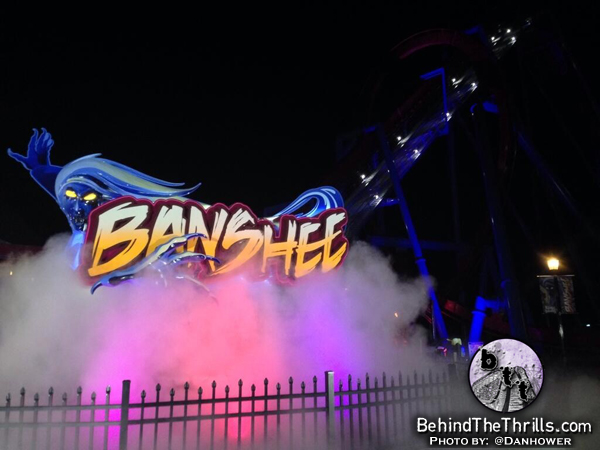 Banshee represents the single largest investment in Kings Island's history, at a cost of just around $25 million dollars. The coaster may have been design by Swiss coaster builders Bolliger&Mabillard (B&M) but the mythical spirit was born right in Ohio…at least the coaster part of it. Over 100 pieces of track, weighing in at over 7,500 pounds, were all fabricated and built right in Ohio, at the plant in Batavia, Ohio.
"Designing and building a roller coaster is an exact science that requires highly-skilled engineers and labor," said Greg Scheid, Kings Island's vice-president and general manager. "We're fortunate to find the workers needed to build a world-class roller coaster like Banshee in Ohio. The dedication to excellence by Ohio's manufacturing and skilled labor is unmatched."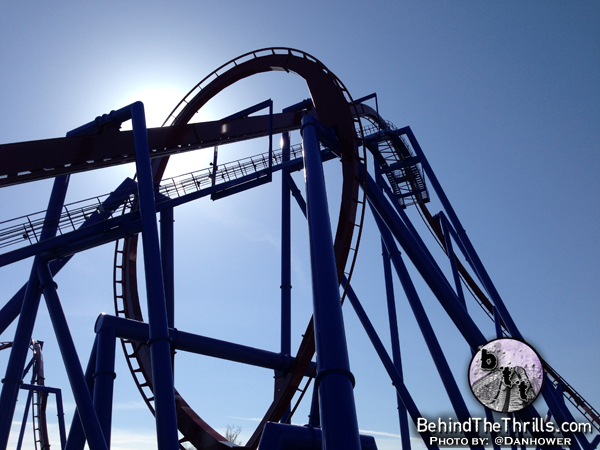 The coaster itself is a record breaker, with the longest track length of any inverted coaster in the world. For those not familiar with coaster terms, inverted is when the car is beneath the track and the riders hang from it. Besides being the longest coaster in the world, Banshee also has several very impressive moves.  Riders leave the station then climb a 167-foot lift hill. As the Banshee wails, riders drop into 150-foot curved first drop, a dive loop, a vertical loop encircling the lift hill, a zero-gravity-roll, a pair of batwing inversions, outside loop, spiral, in-line roll and carousel, all at speeds up to 68 miles per hour.
Video-Ride along with Dan Hower on the World's Longest Inverted Coaster:Banshee at Kings Island
The coaster is built on rather hallowed ground. Where Banshee now wails and screams, taking riders on a trip from the underworld, was home of the legendary Son of Beast. Son of Beast opened in 2000, and was closed for good in 2009.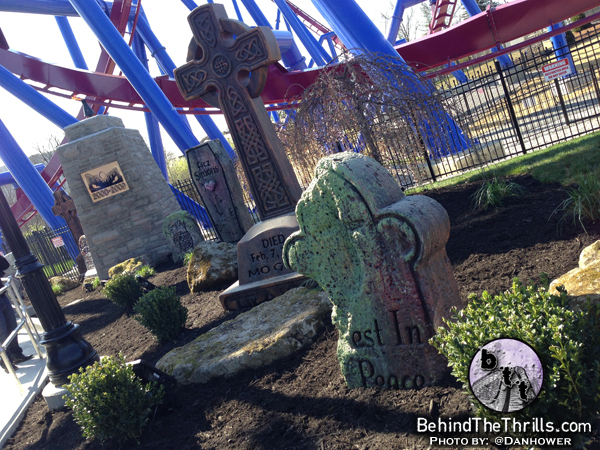 Banshee is based on the mythological messenger from the underworld who brings news of death with a wailing cry. She is known to be present around graveyards, which appropriately enough, Banshee has. The graveyard that sits at the base of Banshee pays tribute to the coaster that once stood in it's place. Son of Beast was the world's first wooden coaster with a loop. It was dismantled after several incidents, and complaints of being too rough. That's not a problem that Banshee has, as B&M has a reputation of being one of the smoothest coasters in the industry.
Video-Take a ride on the all new Banshee at Kings Island
The grand opening celebration brought the largest collection of coaster enthusiasts that the park has ever seen. Members from several different coaster clubs were invited to the media preview of Banshee, and given Exclusive Ride Time.
Video-Grand Opening Ceremony at Kings Island for Banshee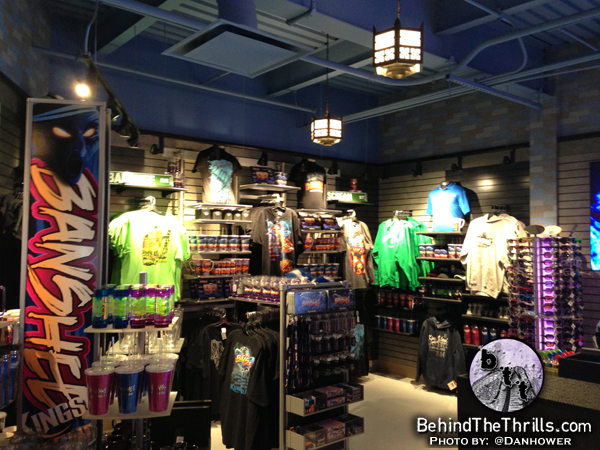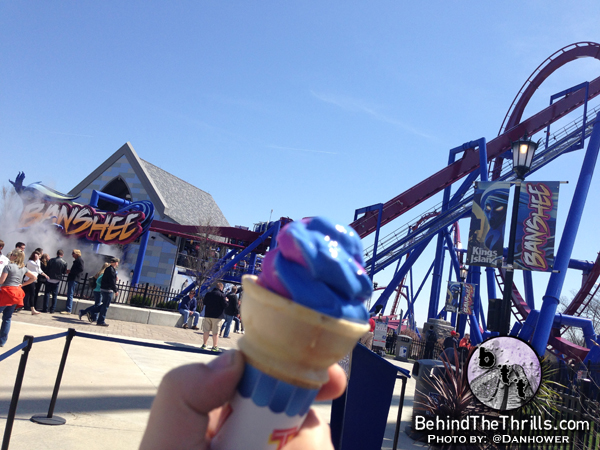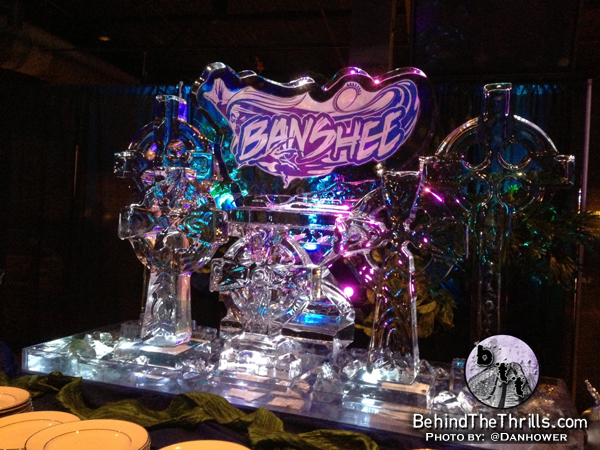 Banshee is not the only night time creature to inhabit this side of the park, as The Bat makes it's return as well. The Bat and Banshee share a corner of the park that is perfect for a special Halloween or horror themed attraction. It will definitely be a favorite area during the Halloween season. Banshee will also be a creature of the night all summer long, as it is equipped a very special lighting package, making for very unique night time rides. The area also features a gift shop where guests can purchase special Banshee memorabilia.
Slideshow-Check out even more pictures of Banshee on Opening Day at Kings Island

Can't view the slideshow? Click here to view all the pictures.
Stay tuned as we bring you even more from Kings Island and other parks, and be sure to follow along with us on Twitter @BehindThrills for the latest updates!
For more information about Banshee at Kings Island, visit the official website by clicking here!
Advertisement